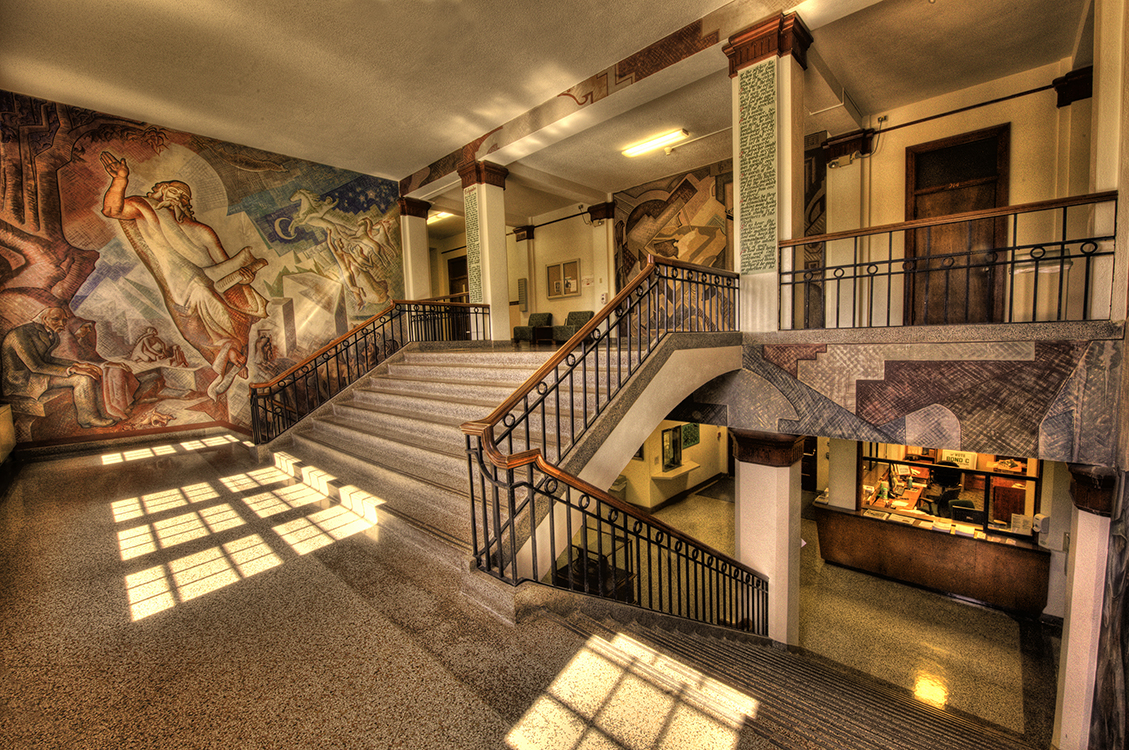 EASTERN NEW MEXICO UNIVERSITY ADMINISTRATION BUILDING RENOVATION
PORTALES, NM
McClain + Yu was selected by Eastern New Mexico to provide design services necessary to renovate the 1934 WPA era Administration Building.
The renovation project was tasked primarily with the complete replacement of heating and cooling systems. This task had implications which required sensitive architectural intervention in the following areas: Renovation of woodwork in areas of Fan Coil Removal, Provision of Shaft Enclosure Assemblies linking basement, floors and attic area, ceiling redesign, and selected provision of design amenities at the Main Entry, the Regents Room, and the President's Suite. McClain + Yu was also tasked with exterior upgrades to the façade including painting and the design of a new exterior entrance.
Our office met with groups of building occupants to discuss the individualized needs of specific spaces and departments. An important aspect of our work was to distinguish between the original construction - which the project sought to preserve - and the accumulation of other layers of ad-hoc building renovation which had occurred over the course of eighty years. As a result, the final project includes replacement of the hydronic system with fan coil units instead of the introduction of the all-air HVAC system (VAV system w/ terminal units).